I'm very new to all of this so forgive me if this is a common occurrence. I purchased a DIY S500 quadcopter kit on eBay which came with Arducopter APM v2.8 and Hobbypower Simonk 30A ESC's and Hobbypower kv920 brushless motors. After completing the assembly I downloaded Mission Planner and went through the "Initial Setup Wizard" which fully completed. I then went to Calibrate ESC's and received the following message: "Set param error. Please ensure your version is AC3.3+." It's my understanding that the last firmware version compatible with the APM 2.8 is 3.2.1 which is the firmware installed on my board. The issue is that the only option for calibrating ESC's is with version AC3.3+ (see below).

What am I missing here?
It may be a bigger issue than just with Mission Planner though. I tried manually calibrating the esc's but am getting no response from the motors whatsoever; no beeps, nothing. However, in mission planner it shows "Armed".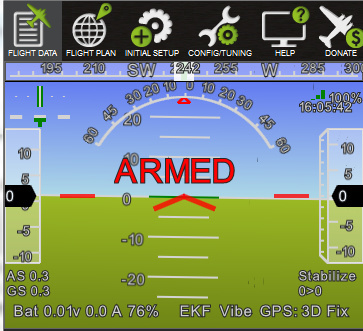 Please help!! Like I said, I'm very new to this so I wouldn't be surprised if it's a simple fix or if I messed something up during assembly. Is there a checklist I could go through to troubleshoot? Any suggestions are appreciated.