I went thru the previous queries on this issue and seems it is a very common problem.
My case : FC is Revolution running Chibios. Arduplane V4.0.5
Setting on LOG_BACKEND_TYPE =4 (Block). There is no sd card in Revolution.
Ever since I switched to Chibios 2-3 years , I have problem downloading the Log analyzer (laptop running Win 7)with ALL Revolution running Chibios Recently, I also had problem downloading the DF Log on all Revo. No problem with ALL Pixhawk running Chibios.
I tried using another laptop which runs Win 10 with no change.
Attached is the param and screen shot on error message.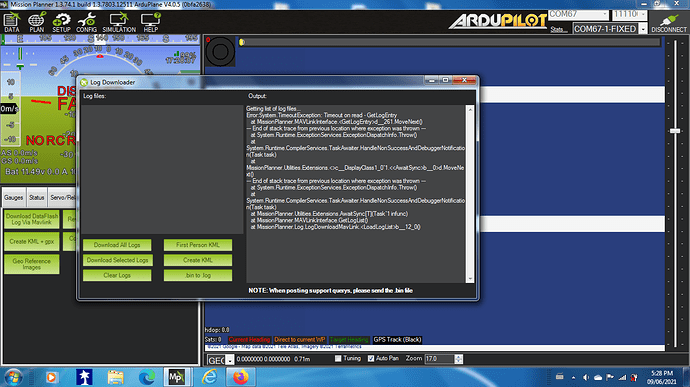 Param__DF log.param
(17.9 KB)
Appreciate your help.