Hello friends.
I have a problem with Mission Planner, trying to install the firmware I get the error "is this a Linux board?
It does not let me install the Firmware.
He changed USB cables, thinking it was the cable and nothing
The lights of the APM are on as when the firmware is to be installed.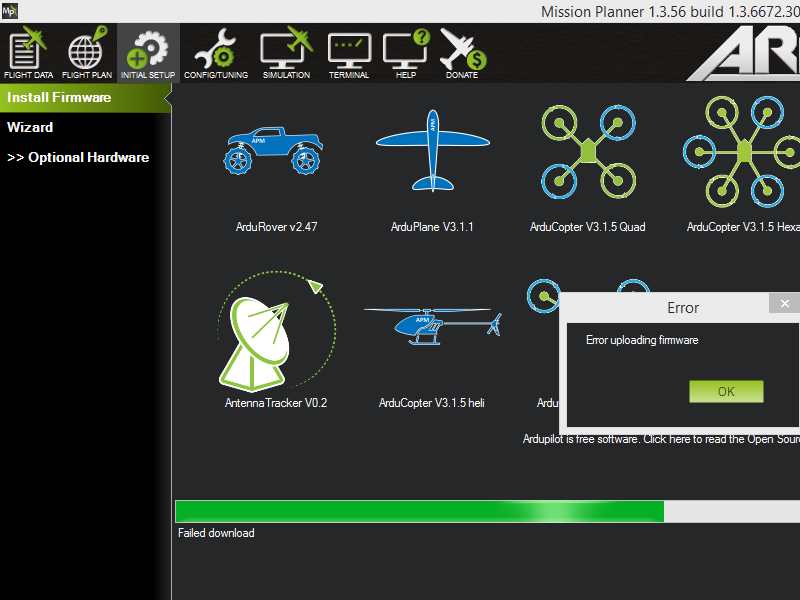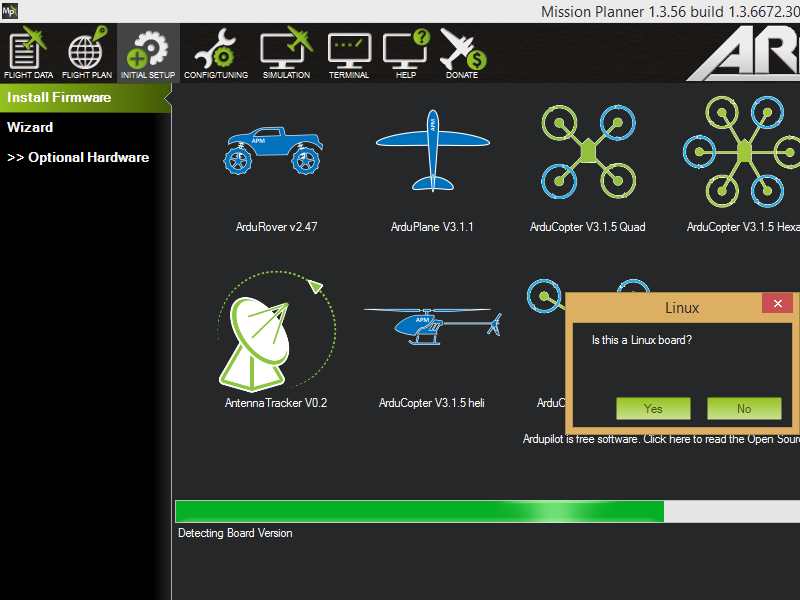 e