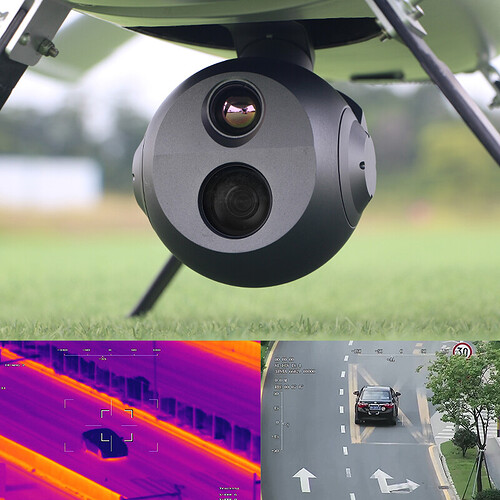 Eagle Eye-30IE Pro is a 3-axis high stabilized gimbal with 30x zoom EO(electro-optical) and 640*480IR(infrared) sensors for drone inspection, surveillance, search, and rescue applications.
The SONY 30X zoom camera provides 1080P 60FPS full HD video streaming and up to 30X zoom capability, which enables you to see every detail you need in the air even if you are far away from the object. While the thermal camera allows you to detect targets in night or low visibility conditions.
A high-performance 3-axis gimbal is developed based on FOC(field-oriented control) technology, which will give you stable and clear video streaming.
Adapt the most advanced auto-tracking technology, with which you will never lose the object when conducting the mission.
Professional and friendly ground control software, with it the operator on the ground can preview and control the gimbal conveniently.