Hi All
I once made a DIY custom quad with Pixhawk 2.4.8 FC, EMAX MT2216 810kv motor and EMax SimonK 30A ESC.
The whole thing worked for like many months but with the time its motors got bad so I replaced all Emax motors with DJI 2312S motors and kept the ESCs untouched.
Result - 3 of the motors are spinning in synchronization except 1 motor. The fault came out from the ESC.
As for troubleshoot :-
I have already swapped motors and ESCs
Calibrated the whole quad sensors multiple time
Calibrated each ESC multiple time from bottom and top throttle points
Segregated the bad ESC out of frame to test it outside with different motor
But still the problem persists.
Problem - The ESC is causing the motor to spin out max at just 50% throttle it should make the motor spin with respect to other motors.
I followed the EMAX instructions and tried to program it using BEEP BEEP type codes but nothing work.
I request you all to please help me solving this issue with the ESC. If there is something like hardreset or similar stuff, I am ready to do so.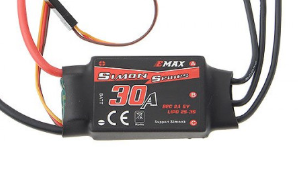 Plus, Can I use DJI Phantom 4 pro ESCs. Its a board with built in ESC from two motors. What is the FC input here?