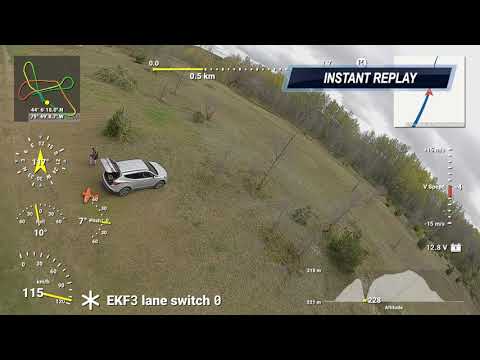 Auto takeoff worked well, FBWA seemed ok at first, then all hell broke loose. You'd think we would have been safe at the worlds biggest flying field!
flight controller is a cheap Pixhawk 1. about 100 flights without an issue like this, but of course, only about 10-20 flights on Arduplane 4.1.x.
I would really like to know if this is a bug in EKF3 affinity switching, or a consequence of using a cheap flight controller. Would a Cube Orange have done the same?
log file here: