Hi everyone!
We're having a few EKF Lane Switch messages in some of the flights. It's happening in two identical drones.
Basically, it's a 25kg MTOW drone with orange cube+ and two Here3 receivers.
The lane switch messages are coincident with yaw reset messages in the logs (screenshot below).
The flight itself is nominal, no compass or mag field messages or alerts.
Compass calibration was done twice and this is still happening.
I'm just afraid I might me missing something so it would be nice if you have any insight about it.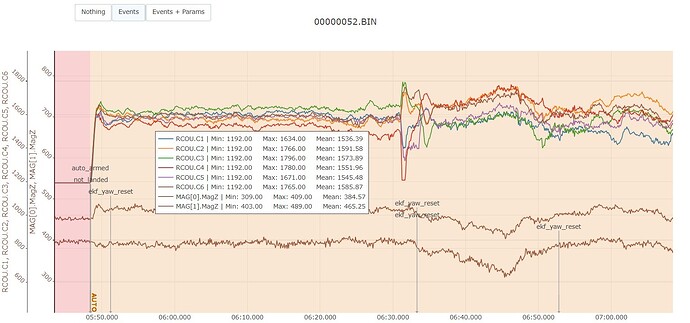 https://drive.google.com/drive/folders/1VroLtmuZNeF5i0nQB7IFEGJjbGgifAT6?usp=sharing