I would like to share my recent project, that I started a few days ago, to make a low power super small size drone tracker.
Here is the first pcb look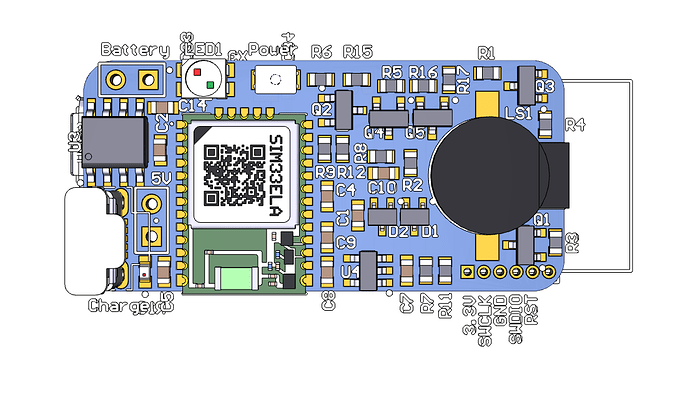 as i had a bad experience with a cellular-based tracker, i experienced many sub-urban places doesn't have cellular coverage. I decided to use Lora long-range radio module on this.
And i found very interesting GPS module which is super tinySIM33ELA with built-in antenna.
I connect them all to a small low power STM32 microcontroller.
by adding few more things, like battery charging from micro USB, buzzer, LED overall come in 17 mm x 32 mm size.
I will post more information after i got the PCBs on my hand. stay tune now
Cheers