@Allister I am running an auto mission with old Pixhawk FC to drop a buoy in the ocean.
As I understand from the documentation, a "Do_Set_Servo" command is required between two waypoints (in my example below, WP 2 & 4).
I am using the main channel out pin#5, servo_output set to RCIN5.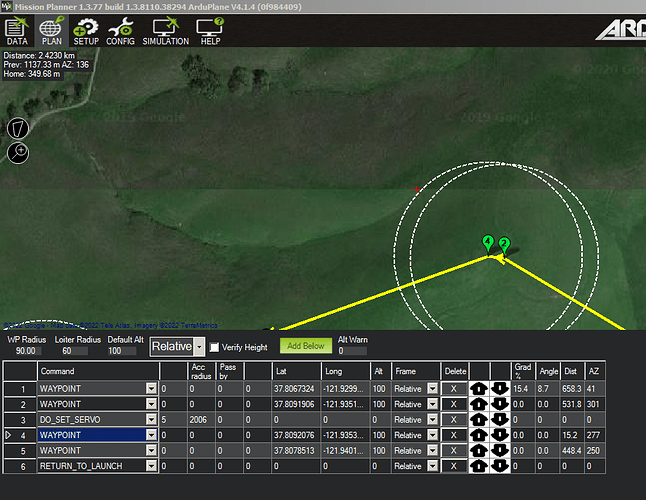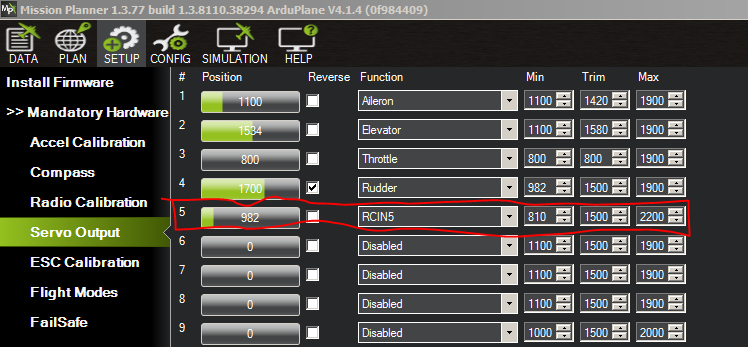 is this the correct setting for auto mission?