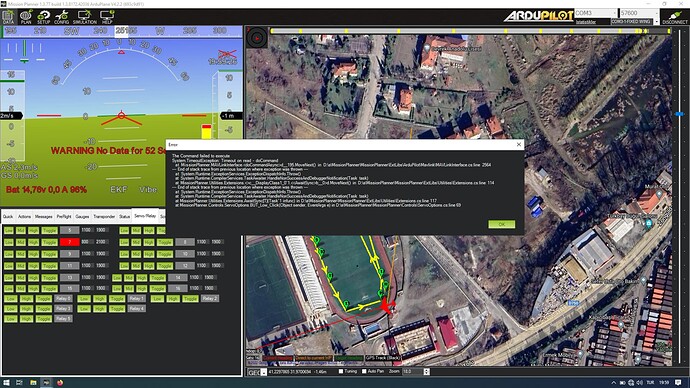 Hello!
I have a problem with do_set_servo command in auto flight.
I got that error message above after do_set_servo WP passed.
I got two bay doors under the plane. I need to drop a tennis ball and then the door should be closed after the ball drops. The problem is that the doors open but doesn't close.
https://drive.google.com/drive/folders/1VH0Gcbwpyq9eZWJNhDpb39jTIPt9YoNT?usp=sharing
My log files and mission plan are linked above. I will appreciate any help. Thank you.