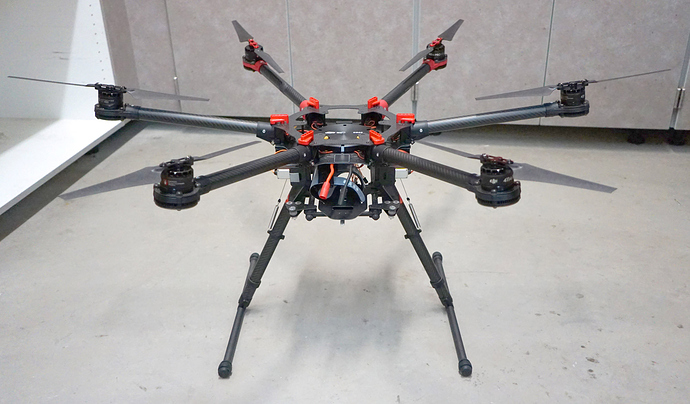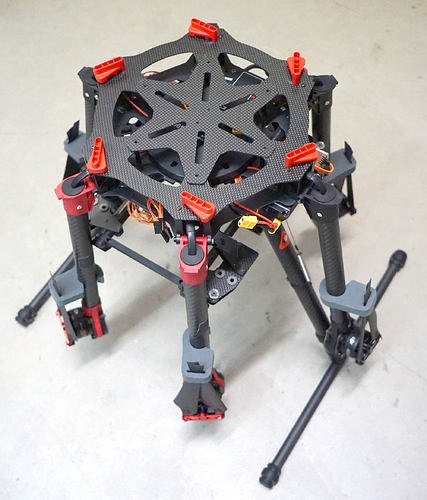 Ebay Link -> https://www.ebay.com/itm/193863265956?ul_noapp=true
This is a DJI S900 Hexacopter kit with folding landing gear, detachable battery tray, dampened payload mount, motors, integrated ESCs, propellers, and wiring. The airframe has approximately 5 hours of flight time and is great shape with no damage. Minor cosmetic scratches/dust.
The airframe uses carbon fiber plates and tubes. The motor arms fold downward for transport. The motors are DJI 4114 PRO with foldable 15 inch propellers. You would typically run this drone off a 6S 10-18 Ah battery. The battery connector is an anti-sparking XT150.
This particular drone was previously used for aerial mapping and photography using a Pixhawk autopilot running Ardupilot. It carried a 2kg 3 axis gimbal and camera. The kit, however, is compatible with most flight controllers including DJI, PX4, etc.
Will ship partially assembled as shown on layout picture.
Included:
Drone with integrated motors, propellers, ESCs, wiring, servos and folding landing gear, payload mount
Detachable battery tray
Foldable mast for GPS
Propeller guards for transport