I found the SoftRF project of Linar Yusupov on the internet and I find it very interesting. This´project involves different types of receivers which can be used for avoidance in manned aircraft as well as for UAVs. It can communicate and receive different popular protocols including FLARM, OGNTP, FANET and the Skytraxx protocoll. FLARM and OGNTP seem to be very "wide known" in smaller aircrafts, such as gliders and motorplanes, balloons etc. I have and ADS-B receiver as well but I think it is useless as all aircrafts which have ADS-B equipped fly above 32000 ft.
So this is why I decided to build myself a couple of SoftRF units. I ordered all the parts needed, except for the NRF905 module as I wanted to build myself a SoftRF LoRa module (https://github.com/lyusupov/SoftRF/wiki/UAV-BOM and https://github.com/lyusupov/SoftRF/wiki/SoftRF-LoRa-module#bill-of-materials) and started soldering. This is pretty easy and does not require a lot of soldering skills.
After soldering everything together, I installed the latest firmware (1.0RC6) on both units.
I set up one unit as a testunit to see if I would receive the infos with the second unit connected to my Pixhawk 4. I set the mode to "Normal" and connected a cheap GPS to it (TX of GPS to D3, GND to GND and VCC of GPS to 3.3 of the SoftRF board.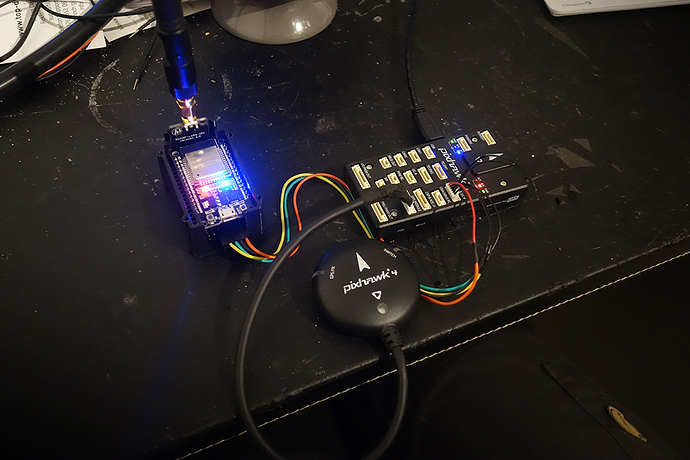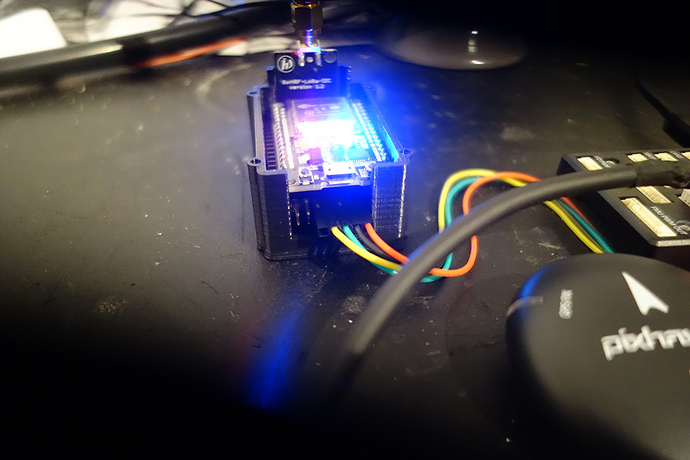 I connected the second unit to my Pixhawk 4 "UART&I2C" port (SERIAL_4). After changing all settings of my Pixhawk to the correct ones (SERIAL_4_BAUD: 57, SERIAL_PROTOCOL: 1, ADSB_ENABLE: 1) and the SoftRF mode to "UAV" I couldn't see any plane info an my GCS.
So I wrote to Linar, which kindly helped me and found out, that there was a problem with the latest versions between SoftRF and Pixhawk. So I changed back to 1.0RC2 which works very good on the bench so far!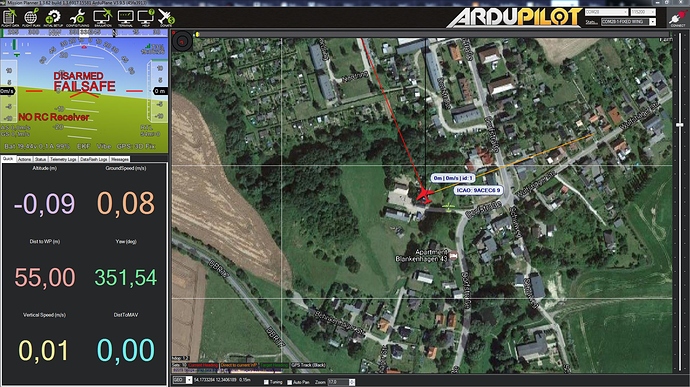 So now I need to test it in real life. If it works, I think this will be a huge benefit for every participant as others can see my drone and I can see the other planes and can decide what to do!
You find all needed information the Linars github site.

If there are further questions, please let me know!