I was trying to upload latest stable plane firmware to the H743-WLITE. When I select the plane logo on MP 1.3.79.1 Build 1.3.8378.8066 there is quite the difference in what firmware shows up for the board between the plane logo and the all options. Seems odd that there is such a drastic truncated difference for this board on plane.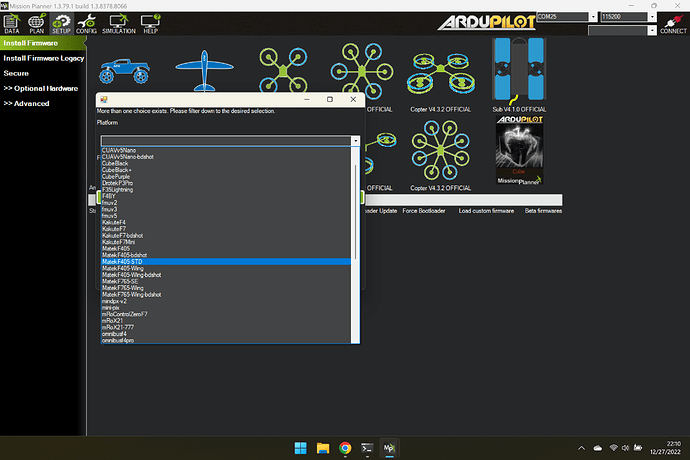 When hitting the plane emblem these are the firmware's that show-up as seen above.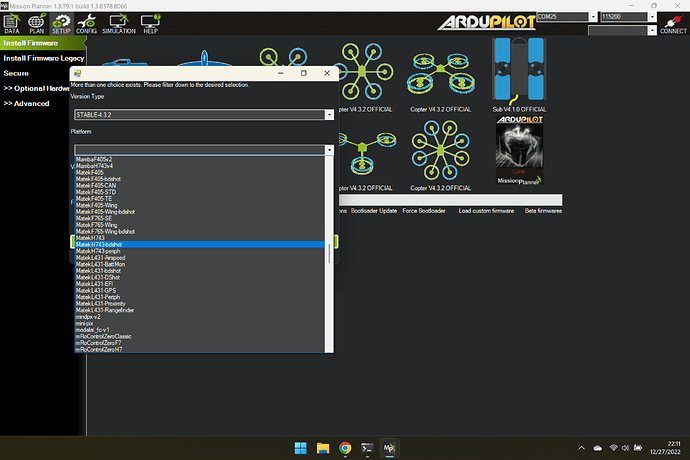 Obviously all options gives more firmware, but here are all the firmware that this gives above. But why is the 743 not anywhere to be found when selecting the plane emblem or any of the logos? Seems the 743 firmware should at least be included when selecting the plane logo or any of them?