Hello,
I'm having a problem with dronekit and SITL: the localization (local location, wrt home location) that I get with SITL is different from the one I have with dronekit. And it's very important for the application I'm trying to develop that both are identical.
To test this out, I've modified the file ~/ardupilot/libraries/SITL/SIM_Plane.cpp and added a simple line:
printf("position NED from start: N:%f E:%f D:%f \n", position.x, position.y, position.z);
In dronekit, I've modified the example "vehicle_state.py" to just always print the local position:
print " Local Location: %s" % vehicle.location.local_frame
And when I check the outputs of both files, I get a significant difference between both positions: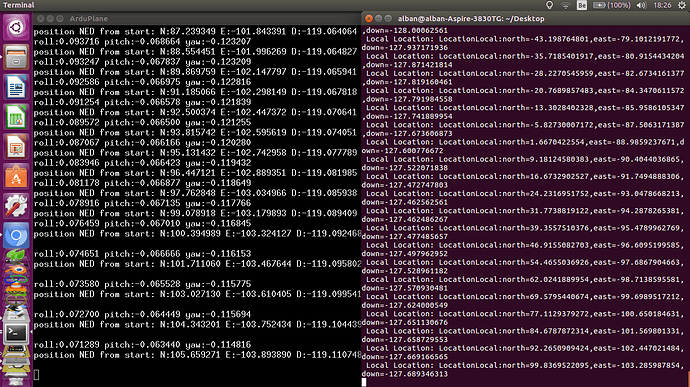 Do you guys have an idea of what causes this, and how I could fix it ?
Thx !