Hi
I have install a depth sensor on pixhawk orange and everything working properly. I have a all depth values on screen but for some reason there is no any depth value in log file.
In LOG_BITMASK i have choose the sesnor point.
Also for some reason there is no the DEPTH in the log list to select it !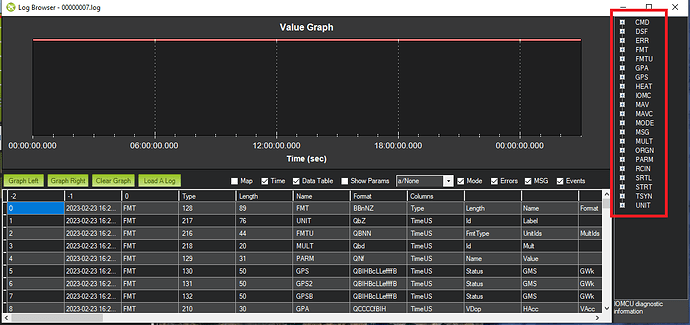 Parameters are the following
RNGFND1_TYPE = 17 (NMEA)
RNGFND1_MIN_CM = 13
RNGFND1_MAX_CM = 30000
RNGFND1_ORIENT = 25
RNGFND1_PIN = -1 (is this correct or not?)
FRAME_CLASS = 2
Any suggestions?
Thanks!