Hello guys,
I have tried Copter 4.1 today in my hex. This new firmware gives me a chance to look at 3 vibes data in particular IMU which I think so, because there are VIBE[0],VIBE[1] and VIBE[2] appeared in my log where just one vibe data was there in copter 4.0.7
To my understanding, the Cube Orange has 2 isolated IMUs and 1 hard-mounted IMU. Do you guys have some ideas with this graph where 1 vibe is much smaller that the others?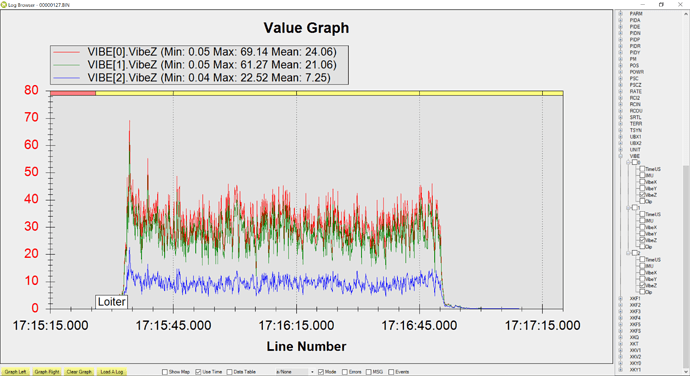 This is the log file for further analysing:
https://drive.google.com/file/d/1EzDJo8tDoelh0tiVSVNPejKv5YprhOp4/view?usp=sharing
Thanks,
Vu.