First and Foremost this is NOT bashing any Hardware at all. This is simply a question that I have.
I have a Tarot 690 Hex and I recently changed my CUAV V5+ running 4010Pro motors.
Since the fmuV5 only supports 4 Dshot outputs I decided to change the flight controller to a Cube Orange to take advantage of the 6 Dhot outputs.
However I noticed something I didn't expect.
Nothing was changed except the Flight controller.
Here is the Vibes from the CUAV v5+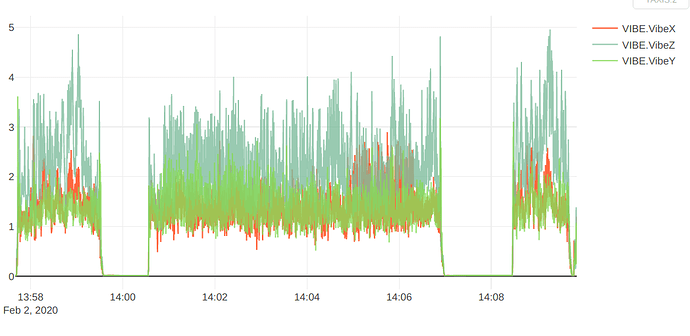 And here are the Vibes from the Cube Orange.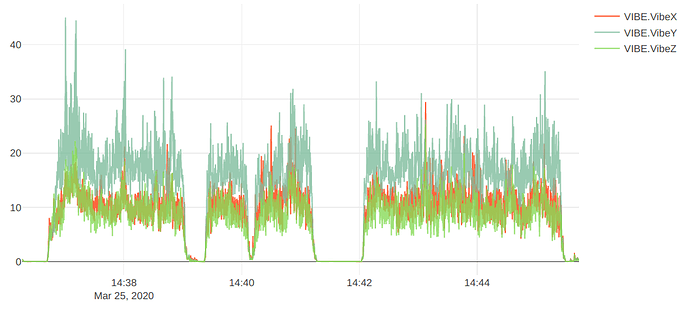 Again I am not bashing any product, I am simply trying to do some research.
Is this just a case of different isolation material? Or are the IMUs in the Cube Orange way more sensitive?