Hello,
I open this blog item to share experience about CUAV Core X7 and NORA. If relevant information come in the arducopter forum, I will add them to the blog.
I have a CUAV V5+ unit.
I ordered only the Core X7 to swap the Core V5+ on the carrier board.
And the X7 on the carrier board
I have an Y6 test bed. I will use all accessories from the V5+ and Benewake TFmini Plus as front proximity sensor and TF02-Pro as Altitude sensor.
From factory, X7 come with Quad Arducopter 4.0.4dev configuration. There is a test log saved on the memory card.
I stay with the factory firmware and I redo the settings for my Y6 multicopter
First flight was fine after checking Y6 motor configuration. Selecting Y6 and X configuration from mission planner tool gave me an Y6A (my motors were set for Y6B). Change was made before takeoff.
Voltage and current information was missing from the log. Looking at factory log, I discovered new settings.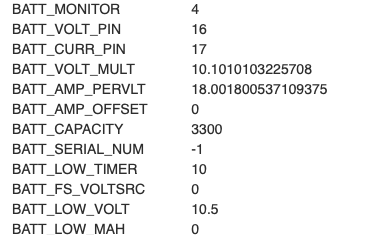 Battery volt and current pins are 16 and 17 (0 and 1 on V5+)
To be continued…