Hey
I am working right now on a mapping quad, that i want to equip with crossfire and use that as mavlink/telemetry to connect my GS to.
Setup:
pixracer
crossfire nano
Tango 2 , laptop with mission planner via WIFI
Arducopter 4.1
crsf 4.11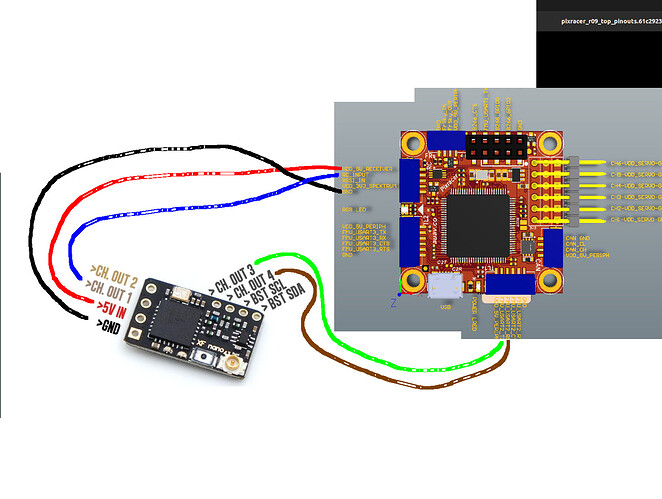 |UART1 |/dev/ttyS0 |WiFi (ESP8266)||—|—|—|
|USART2 |/dev/ttyS1 |TELEM1 (flow control)| → this should be the right one?
|USART3 |/dev/ttyS2 |TELEM2 (flow control)|
Transmitter Settings:

CROSSFIRE OP Mode: normal
WiFi: active
Receiver settings:
CROSSFIRE RF Profile: dynamic
Telemetry: active
RC by MAVLink
hear horrible things like lags and so on, maybe stick with SBUS as its proven?
cant get it to work, is there anything i missed ?
Thank you!