Hello, I just changed the autopilot on a quad from Pixhawk Cube to MRO Pixracer R15 flashed with Arducopter 3.6.6. I am using the ublox SAM M8Q GPS / compass. The orientation of both the autopilot and GPS/compass is normal, both pointing to the front of the vehicle.
I have disabled both internal compasses and set the external as primary. I have performed Live calibration (multiple times) outdoors.
When taking off, the vehicle immediately start spinning to the right. On Mission Planner, I get messages like "EKF2 IMU0 in-flight yaw alignment complete" and my EKF Status often goes berserk for the compass (for example, around 81% of the telemetry log). Afterwards, I find that my compass alignment has been changed to Yaw 180 without me having touched it.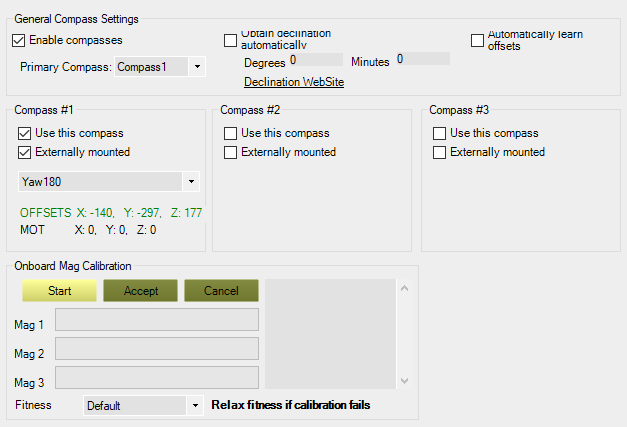 However, even after the autopilot forces this change, the problem remains. I have run out of ideas, can anyone help?
Telemetry and .bin logs can be found here.