I was testing my 6 inch copter in position hold mode. But the copter quickly climbed up.
I checked the log, it seems the altitude estimated by GPS is way higher than that from the barometer. This may be the reason for shooting up after takeoff.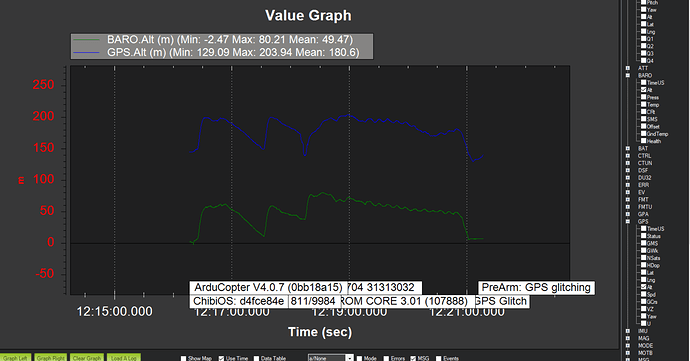 I was wondering how to correct the GPS error, could it be the interference coming from my VTX that is close by? Or is it possible to use the barometer only to estimate the altitude?
edit:
I just checked the EK2_ALT_SOURCE, it was set to 0, using the barometer. Now I don't have any idea why it behaved this way.
I read the vibration could cause the copter to rapidly climbing up. Here is my vibration graph. It seems to be below 30m/s/s as this page (https://ardupilot.org/copter/docs/common-measuring-vibration.html#common-measuring-vibration) describes during the climbing period.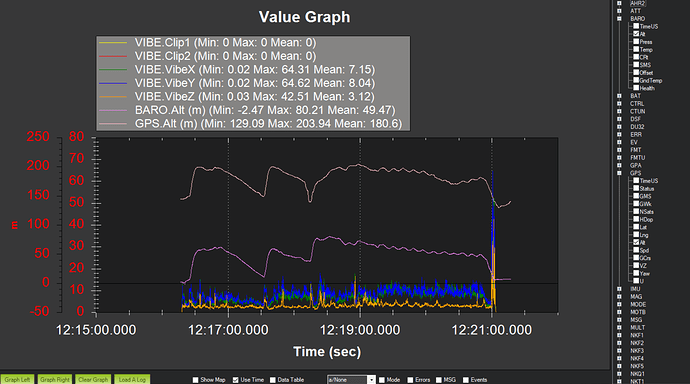 https://drive.google.com/file/d/14vmhozx3hYGHrmRtN6vr4eO1DB0Tlqkg/view?usp=sharing