I am facing merge conflict with Copter-3.5.2 code. I had forked Ardupilot repo to my git account and was using branch copter-3.4.5. I could successfully merge to 3.4.6 without any issue. When I merge 3.5.2 to 3.4.6 I am seeing many conflict file. Trust me, I have never modified those files. Conflict pics attached. I have also tried the rebase approach but same conflict messages. For rebase I have done the followings
git checkout Copter-3.5.2
git rebase Copter-3.4.6
git add .
git commit -am "commit message"
git checkout Copter-3.4.6
git merge 3.5.2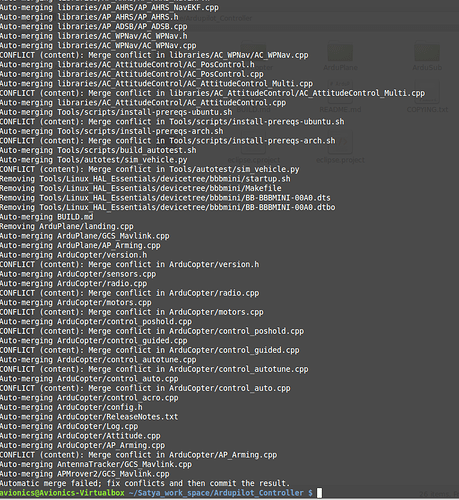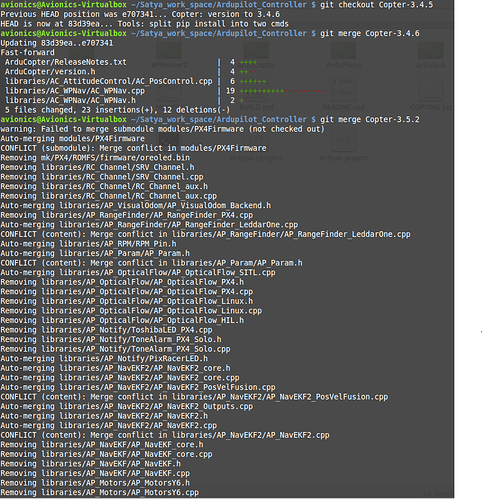 I assume that there should not be any conflict between 3.4.6 and 3.5.2 as I have not changed any files. Please correct me if I am wrong. and let me know the steps to safely merge these two branches.