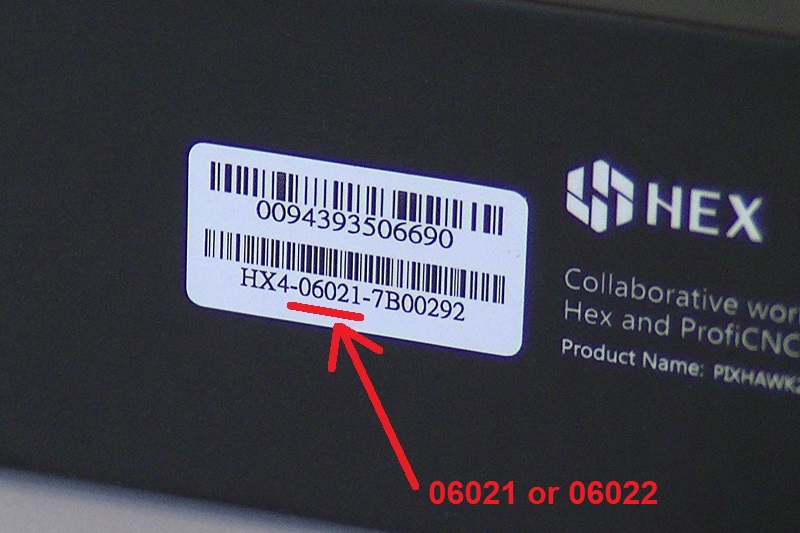 Copter-3.5.5 has just been released and should now appear as the default firmware in Mission Planner and other ground stations. This is a relatively minor release (ReleaseNotes):
ICM20948 compass orientation fix (important for users of new HEX GPS/Compass modules)
LIS3MDL compass support on Pixracer
support for easy embedding of defaults in firmware binary
do-mount-control control command sets copter yaw when using 2-axis gimbal
TradHeli fix for direct drive variable pitch tail rotors
The first item is the one users of quite recently produced HEX GPS compass/modules need to be careful about. These new GPS/compass modules use the ICM20948 compass (instead of the older Honeywell compass).
In short if you were using one of these new GPS/Compass modules with Copter-3.5.4 and found you had to set the COMPASS_ORIENT parameter to "26" (aka "Pitch180Yaw90") to make it work then after you upgrade to this release (Copter-3.5.5) you will need to set that parameter back to "0" (aka "Rotation None") and re-do the compass calibration.
If you want to dig into this issue in more detail, you can check if you have the new GPS/Compass module by doing the following:
if you bought your HEX GPS/Compass module more than 3 months ago, it uses the Honewell compass so no need to worry!
if the box has HX4-06021-xxx or HX4-06022-xxx then it is the new module.
if the COMPASS_DEVID1 is "723977" OR "723969" then it's the new module. if it's something else, then no need to worry!
If you have the new module, it is best to check the COMPASS_ORIENT parameter:
if using Copter-3.5.5 (or higher) or Rover-3.2.0 (or higher) then the COMPASS_ORIENT parameter should be left as zero
if using Copter-3.5.4 (or older) or Plane-3.8.4 (or older) then the COMPASS_ORIENT parameter should be "26" (aka "Pitch180Yaw90").
After changing the parameter you do a compass calibration and reboot the board.
Thanks as always to our beta testers!