I tested out 3.4 RC5 on my F550 Hexacopter today. The testing went well except for these items:
1.) I had my MOT_THST_HOVER set initially to .2159392 and had MOT_HOVER_LEARN=2 in RC2 and it worked fine. I upgraded to RC5 and attempted a guided takeoff and while hovering the copter cut power. It looks like MOT_THST_HOVER either got changed during the upgrade to .3350102 or was adjusted in flight.


I changed it back to .20 and conducted multiple guided takeoff flights (and AUTO and LAND) without any incident: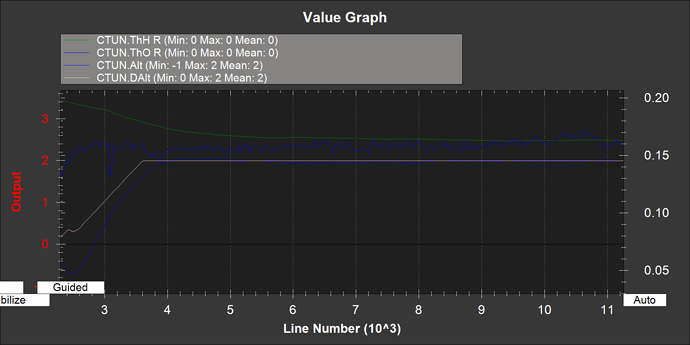 Here is the log for the failed flight
135.BIN (414.1 KB)
Here is the log for the successful flights
136.zip (2.6 MB)
2.) It doesn't look like the barometric altitude is getting reliably reset to 0 during arming. I noticed that uploading a new mission did reset the altitude for some reason.


3.) It still doesn't gracefully handle the situation where there is no R/C. I still have to override Yaw on guided takeoff and Yaw, Pitch and Roll on landing to trimmed values.