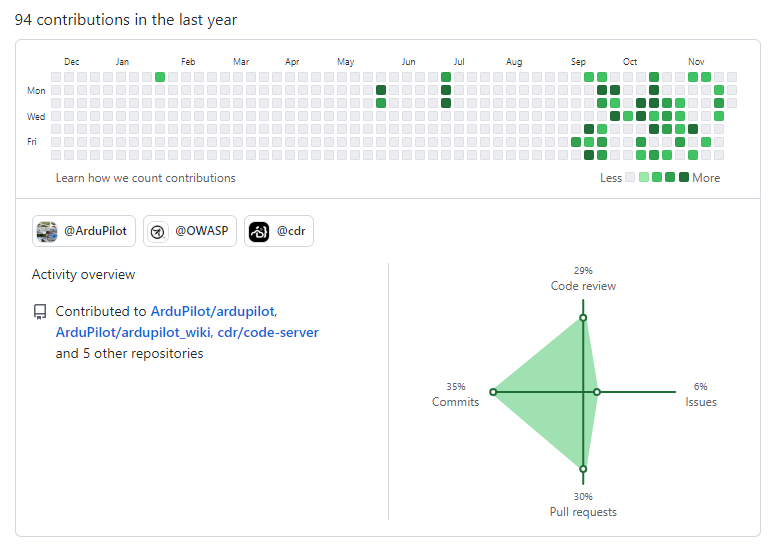 Congratulations to Shiv Tyagi (aka shiv-tyagi on Github), for winning Ardupilot's "Contribution of the Month" award for October!
Shiv, a relatively new developer within the Ardupilot community, was nominated by members of the dev team and won the prize for his contributions to Ardupilot code development. He has been busy monitoring Ardupilot issues list, and has authored many sucessfully merged pull requests addressing some of them.
Thank you Shiv, your work and contributions are much appreciated by the dev team and the Ardupilot community at large!
The prize for this month was $250 for the top contributor.Thanks to those who donated to ArduPilot, including our Corporate Partners . If you are a company and wish to donate a prize for an upcoming month, please email the partners email list (partners@ardupilot.org).
Congrats again!