Hello everyone, I am new here, I assemble DJI F450 with pixhawk 2.4.8 controller first time. When I try to install telemetry 433mhz(cp210x), mission planner does not see the remote device. It only shows local.

Then when I press button "Connect", it shows "No Heartbeat Packets Received"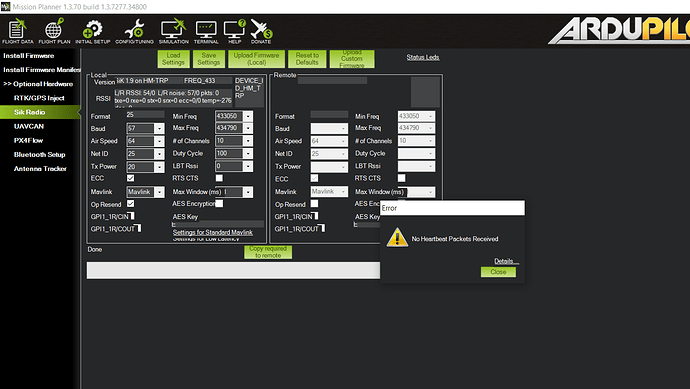 Can anyone help me? How can i solve it?