Hi all,
I am very new to this and recently purchased a Holybro QAV250 Pixhawk 4 mini kit and a RadioMaster TX16S + Crossfire kit from banggood.
I got the crossfire in the hope I can use it for both control and telemetry over the single radio and also maybe at some point use the WiFi of the crossfire to access the telemetry on my laptop in mission control.
I am looking for someone with more experience that can let me know if what I plan to do is correct before I go soldering everything together so I don't let out the magic smoke that all electronics run on.
What I need to do is connect the Crossfire Nano Rx to the Pixhawk 4 mini.
From everything I have read, I think I would like to use the CRSF protocol for this connection (not SBUS as I really want the telemetry)
I think the way to do this is to connect the nano rx to the telemetry port on the pixhawk. Or would you recommend a different port on the pixhawk mini?
Based on the docs at:
I tihnki this means joining the following pins:
Pixhawk Telem Pin 1 (+5V) to Pin 2 on rx nano (5V in)
Pixhawk Telem Pin 6 (GND) to Pin 1 on rx nano (GND)
Pixhawk Telem Pin 2 (TX +3.3V) to Pin 3 on rx nano (Ch. Out 2)
Pixhawk Telem Pin 3 (RX +3.3V) to Pin 4 on rx nano (Ch. Out 1)
Is this going to be ok to run the radio power from the telemetry port?

If I do the above, do I need to somehow power this RX module up before I connect it to the Pixhawk telemetry port and configure the Out1/Out2 to CSRF TX/RX or is it ok to wait until it is powered from the pixhawk?

Finally, is there anything I need to do on the Pixhawk to configure it to use CSRF on the telemetry1 port or will this just work?
Thanks in advance for any help you can offer.
After connecting it all up, I was going to follow most of the instructions from this video (But not change the CSRF settings to SBUS):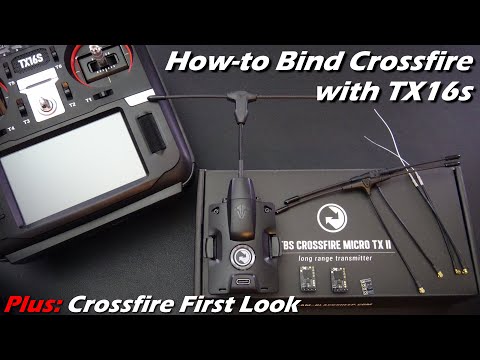 For reference the items I purchased are: