the TBS Disco frame has an integrated current sensor, i was thinking in connecting it to the APM.
the image is from the TBS core but is the same pinout in the lower plate of the frame.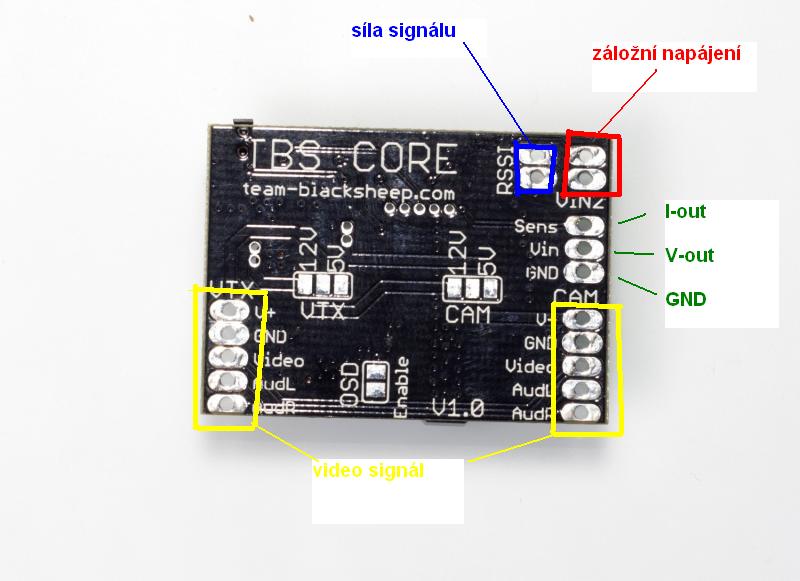 so connecting sense to A2 and Vin to A1 and gnd to gnd will do the trick ?? is there anything i should be carefull with?