Hi,
I am testing a Matek-H743 Slim + Matek GNNS M9N-5883 and I do not find the way to setup because compasses.
I just update to latest fw 4.1.0 as recommended by Matek but no way. That is what I get in Compass Setup page: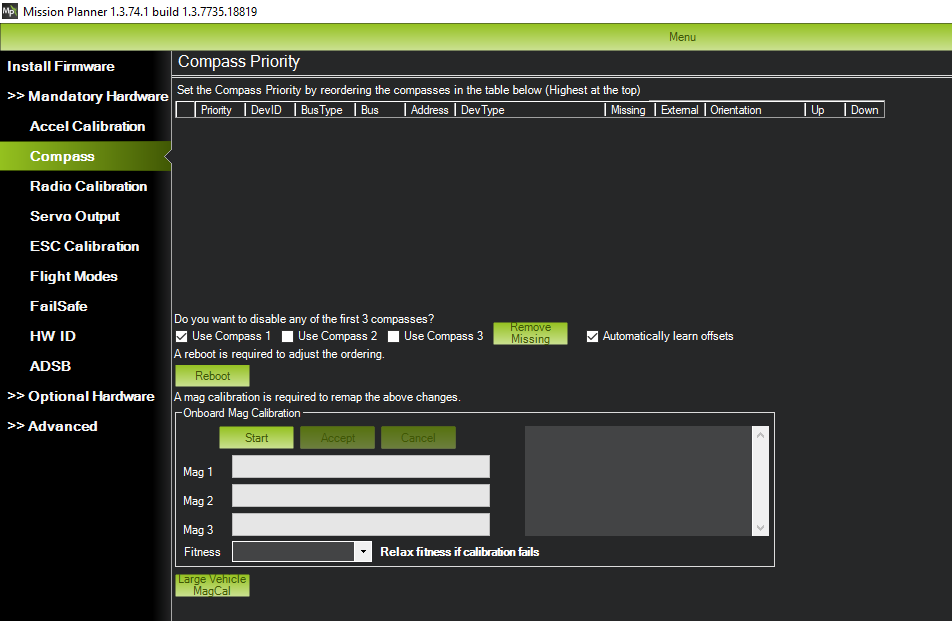 It looks like no compasses are found.