http://www.samwha.com/electric/product/list_pdf1/DB.pdf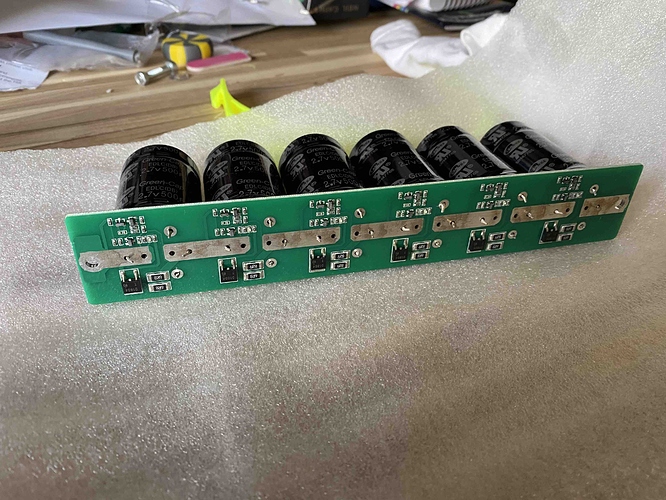 Hello everyone,
I'm developing a battery bank using FM capacitors
Goals:
The main objective is to be able to use it in projects where battery recharging happens quickly.

I want to build a power system for my Multirotor using cables ( tethering). Where it will have a UPS with a battery bank like that contingency being fed constantly.
I thank you all for sending criticism and suggestions
Best Regards
Fabio