Hello,
a total newbie here,
Yesterday I finished the assembly of my first drone based on navio2 and RP3+.
Although I was able to arm the drone, I got a message telling me Motors 2 and 4 do not run.
1.  All of the mandatory calibrations have been done on MP. 
2.  I checked all of the ESC-motor combos via connecting to only remote controller one by one. - All works fine  without problem.
3.  ESC calibrations done.

I changed the Frame type to see if any of the motors starts spinning.
If a different frametype than quad is chosen like octo,hexa —> 3 of the motors run. (3/4)
When the frametype is selected quad —> 2 of the motors run. (2/4)
I dont know why this happens, maybe reinstall the ardupilot?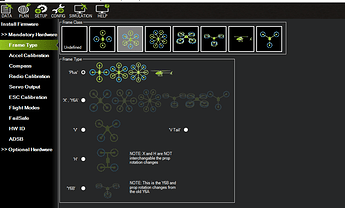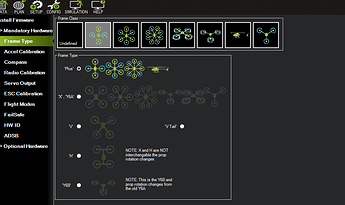 Any help appreciated
Best regards,
Kadri