I am unable to get the video streaming configured with MP 1.3.68 running on Win 10.
When I hit the gstream button in the extended menu (CTRL-F) MP starts downloading something and then runs into an unexpected error with the following details: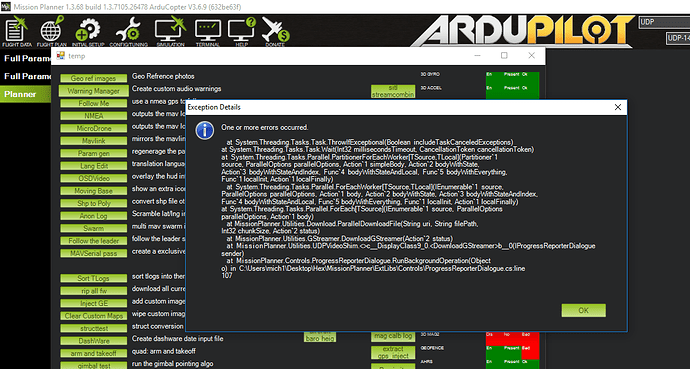 I then installed gstreamer 1.9.2 as advised in another posting, which did not change anything.
Streaming with QGroundControl works flawlessly on my PC. Also when I start gstreamer form the CMD line with
gst-launch-1.0 udpsrc port=5600 ! application/x-rtp,encoding-name=H264,payload=96 ! rtph264depay ! avdec_h264 ! videoconvert ! autovideosink
everything works just fine. So it seems that something in MP is broken. Any ideas anyone?
@Michael_Oborne