I'm using MAP 2 mapping camera from FOX Tech which trigger by the Ardupilot(arducopter)using relay method.https://www.foxtechfpv.com/foxtech-map-02-camera.html
as per manufacture instruction we should do manual trigger using push button the camera twice after power on.
first trigger will get into picture capture mode and second trigger will take one snapshot which indicate camera now working normally. again i have triggered manually one more time to check weather camera working normally.so in ground itself 2 photos saved without autopilot command
then using arducopter i have flown some area to collect the data .total photos 77 including ground photos.so here 75 photos triggered by arducopter FC.
but when i try to geo tag the images with mission planner there two different options which is CAM messages and Trig Messages .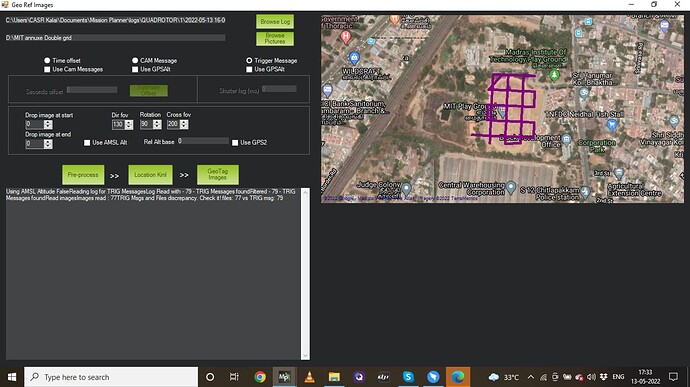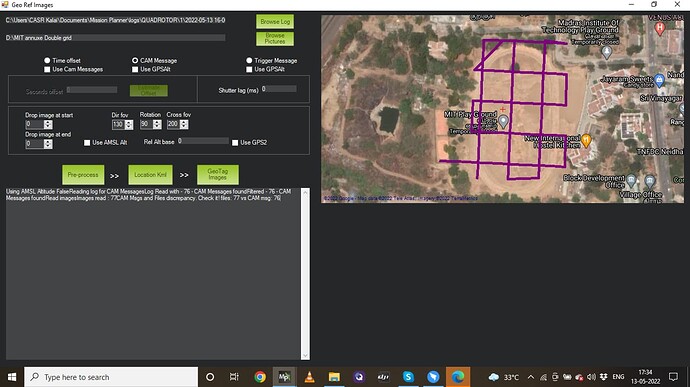 1st image pre process by Trig messages which shows 77 images on folder but 79 trigger messages .how come that two extra messages .
on the second image pre process by Cam messages which only 76 messages. how come that one short.
as per above statement the autopilot should have only 75 trigger information …but no where its matching how to geo tag the images .
what is the difference between CAM messages VS Trigger Messages .which one i have to choose for my application?