I'm using a CubePilot Mini Power Brick on a quad-copter I'm evaluating.
After entering the voltage so that the voltage-divider can be calculated, I started with BATT_AMP_PERVLT of 17 - as described in the parameters wiki.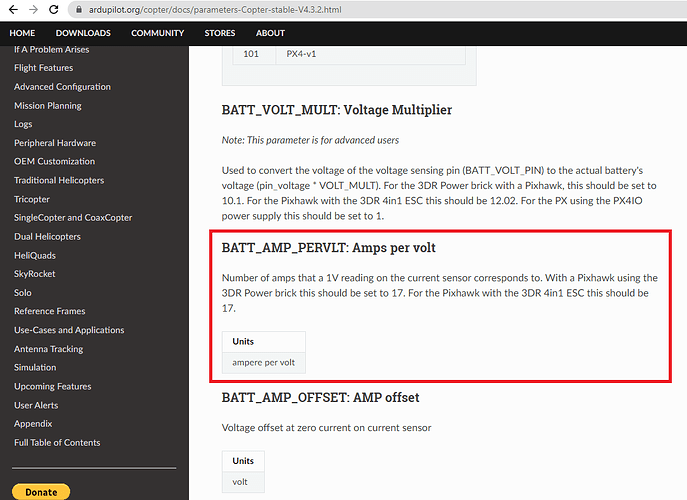 This value is quite off - but it's a place to start.
As a guess, the voltage output for the current sensor is linear - or close to it. I'd appreciate comments if this guess is wrong.
To calibrate BATT_AMP_PERVLT I did a test flight with a fully charged battery, and compared the total current recorded in the log file for the flight with current required to recharge the battery.
I then adjusted BATT_AMP_PERVLT by the percentage difference. For example, if the current total was 20% lower than the current required to recharge the battery, I increased BATT_AMP_PERVLT by 20%.
I've not read anywhere that this is a valid technique. If it's problematic, I'd really appreciate comments.