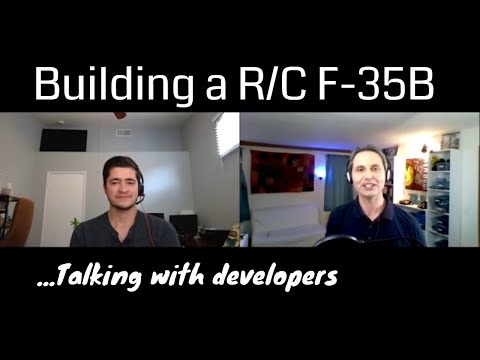 A quick chat with @Eric_Maglio, who is building a fully functional F-35B R/C model. Eric has designed the swiveling nozzle and built up a working VTOL to prove his concept.
Powered by Ardupilot and with the support of @Leonardthall, @tridge and @rmackay9, you can find more videos on Eric's YouTube channel and on the Ardupilot's Facebook Group
Ideas are very welcome. You can leave a comment here or on the video's comment section.
******* Eric Maglio YouTube Channel
My YouTube Channel