I've started working through the GPIO wiki so I can get pin 55 to operate as a relay again to operate my camera shutter.
https://ardupilot.org/copter/docs/common-gpios.html
The wiki references parameter BRD_PWM_COUNT. This parameter doesn't appear to exist on my copter.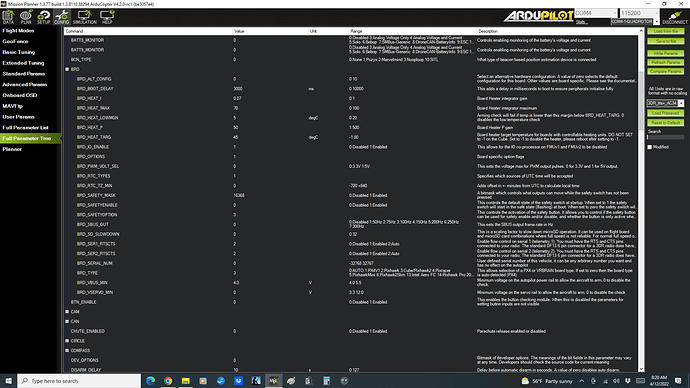 I thought perhaps it was a parameter that didn't appear until some parameter was enabled, but I couldn't find it on the parameter list document either.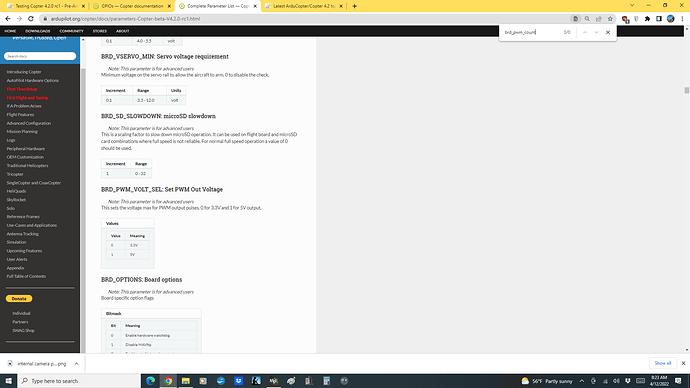 A previous posts from August 21, 2021, show that BRD_PWM_COUNT has been removed. It references this link:
I'm guessing that the WIKI is simply outdated about this. But as a lot of people will be dealing with this when adopting 4.2.0, it needs to be resolved one way or the other.