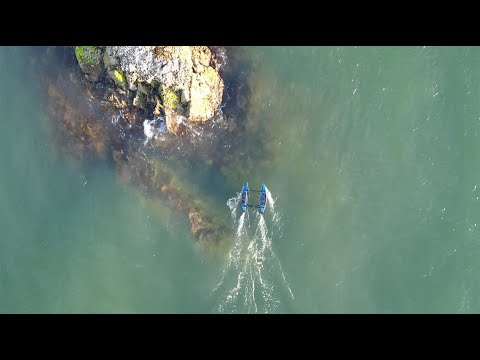 The end of a journey several years in the making, and the start of a new sea of wonders - we're excited to share that BlueBoat is now available to the public!

Some context…
You may know of Blue Robotics as
From our start with @rjehangir's T100 Thruster Kickstarter campaign in 2014, we've grown into all of those and more. Now, as the latest stage of our rise from the depths, we're proud to present our first ever surface vehicle - the BlueBoat: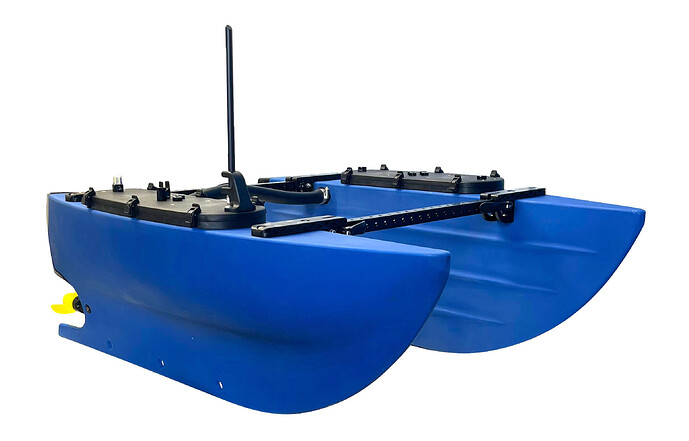 We first had the idea for this back in 2015, and have prototyped, tested, and refined (with community support) since ~2017 to reach the level of quality, affordability, and hack-ability available today.
As a product we stand behind, we want you to know and trust the quality of the base system and components, while also being empowered to perform modifications and add integrations that can turn it from "a cool boat platform" into "your ideal boat".
Some details…
Many of these have been known for a while (especially since Willian and I brought a BlueBoat to this year's ArduPilot dev conference…), but here's a summary of some of the main features:
Now what…?
We'll keep cranking these out and supporting them, so now it's your turn to get yours, do something cool, and share it with the world!
We can't wait to see the applications you come up with, and find out how we can help your dreams swim into reality

Sea ya!