Hi,
my APM2.5 with Copter 3.2.1 Quad crashed today, unable to control sligthly touching high voltage powerline and then crashing.
By telemetry, it seems like RC malfunction/glitch (Turnigy i6 and reciever iA6), C1 and C2 cross each other to max/min values (as shown in the log). But other channels seem to work OK. Distance from copter was less then 100m and in line of sight.
Video:

Telemetry C1 and C2: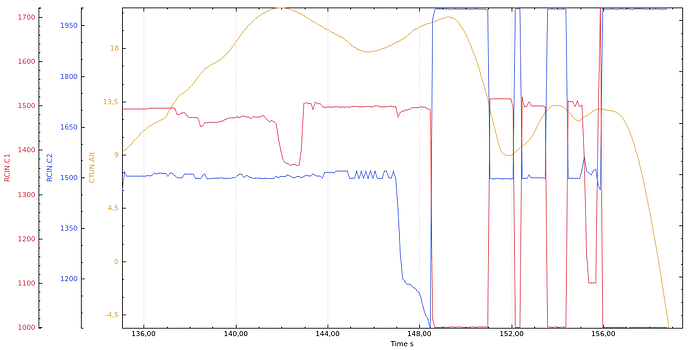 Telemetry C4 and C5: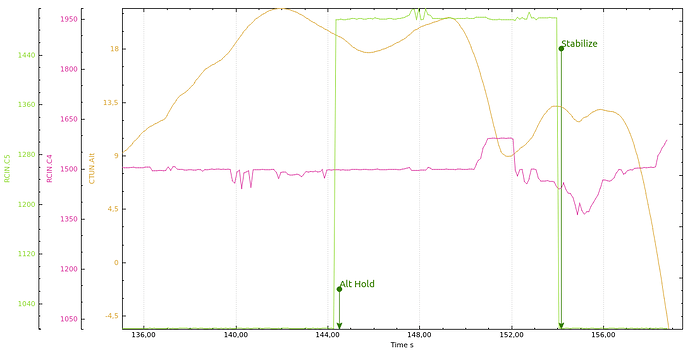 Any idea what could cause the problem?