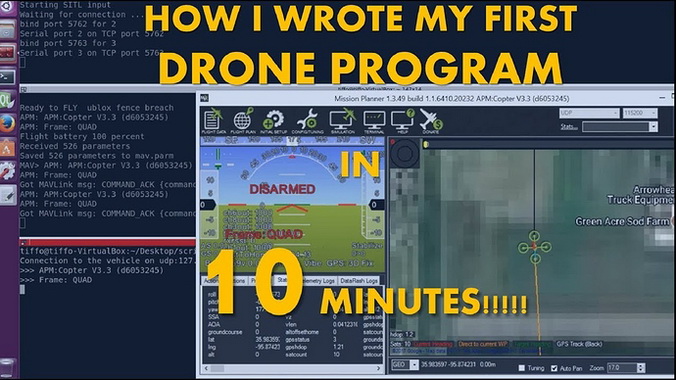 Congratulations to Pietro De Nicolao (aka pietrodn on Github), for winning Ardupilot's "Best Contribution of the Month" award for October 2018!
Pietro was nominated and won the prize for his significant contributions to DroneKit, that include his merged pull requests here. Pietro has also contributed to Ardupilot's Pymavlink, with these contributions.
Dronekit is a project that was originally started at 3DRobotics, and is now mostly maintained by Ardupilot's dev team member @peterbarker, with documentation that can be found on this page. The Dronekit project is currently independently hosted by ■■■■■■■■■, but may soon be officially managed by Ardupilot following an early blessing from a senior ■■■■■■■■■ member. If you are not familiar with the framework (used both in experimental and professional environments) and are interested be sure to check Tiziano's great introductions!
The prize for the month was $200 for the top contributor. (Sorry we are a bit late on this one, Pietro). Thanks to those who donated to ArduPilot, including our Corporate Partners . If you are a company and wish to donate a prize for an upcoming month, please email the partners email list (partners@ardupilot.org).
Congrats again Pietro!