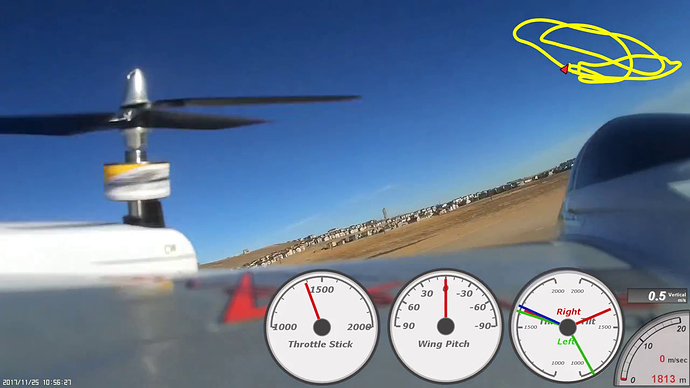 Snapshot of one of Mark's Flight tests (Onboard video with Dashware log display) on E-Convergence VTOL on "a very windy day with airspeeds in QHOVER up to 16 m/sec".
Congratulations to Mark Whitehorn for winning Ardupilot's "Best Contribution of the Month" award for December 2017, for his significant work succesfully adding support for SBUS serial output for all vehicle types. This work is also related to this prior proposal.
The prize for that month was $200 for the top contributor. Thanks to those who donated to ArduPilot, including our Corporate Partners. If you are a company and wish to donate a prize for an upcoming month, please email the partners email list (partners@ardupilot.org).
Congrats Mark!