Hello,
I am using Cube Orange + copter 4.0.7.
In this recent flight test, at landing phase in Loiter mode, when the drone was at 50cm height from ground, it lost its height and fell to the ground (no damage!)
I check the log and see that barometer was dropped right before the impact.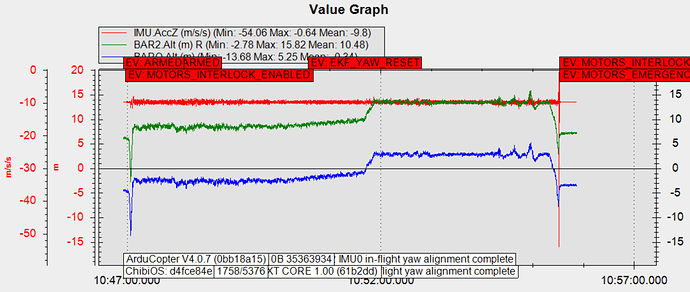 Bin file: https://drive.google.com/file/d/1eN5jI_7kS8wUbjP184QZN08SHxPeiG2-/view?usp=sharing
Can anyone please help to figure the cause whether it is from hardware or firmware.
Thanks in advance,
Vu.