Having an issue with "false" obstacles being detected with a Lightware SF40/c. The issue can be seen in the attached log file as well as the below proximity plot. The 4.49 m "blips" cause BendyRuler to reroute when in fact there is no object present.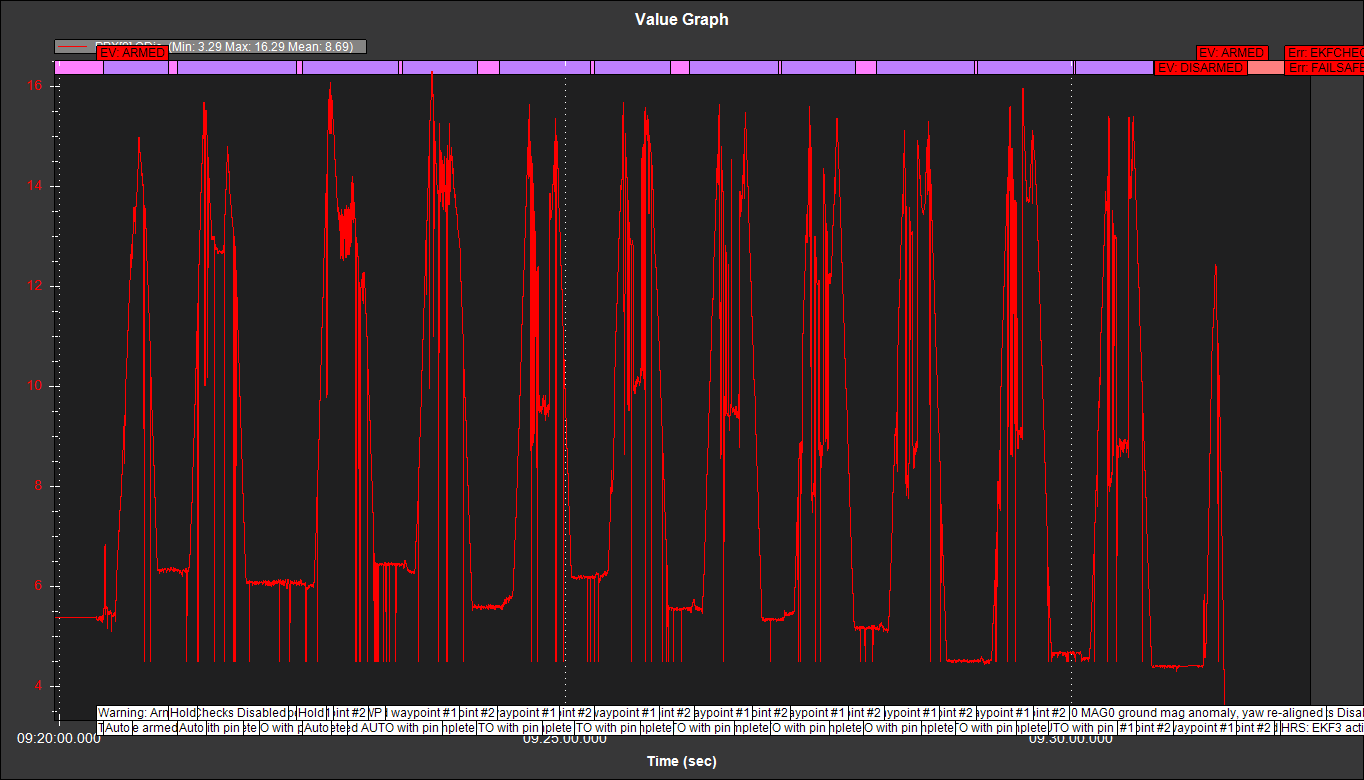 PRX_FILT = 0.25
PRX_TYPE = 7
SERIAL2_BAUD = 921
SERIAL2_PROTOCOL = 11
We have tried alternative powering, swapping TELEM ports and changing PRX_FILT to no avail. The 4.49 m is constant in these plots which seems to indicate that the PRX is "dropping" or simply setting to that when there is no data available? Any suggestions are greatly appreciated!
https://drive.google.com/file/d/1-Ww0AiQI3yxT4pYZlODDCiALqES_I16B/view?usp=sharing