Hi all, really appreciate everything this community has done and keeps doing. I was excited to try out the Bendy Ruler object avoidance with Rover 4.0 using a pixhawk Cube 2.1. I bought the RPLidar A2M8 which a lot of other developers seem to have had success with. I keep getting a "Bad Lidar Health" message during prearm checks, and I am at a loss on how to diagnose and resolve it.
At first I wasn't even getting motor startup on the Lidar unit, but that was resolved by powering it with an external BEC. However I still get the Bad Lidar Health message. Unfortunately I don't know how to diagnose the dataflash PRX log. Any help would be greatly appreciated. See my wiring diagram below and the Param and Dataflash BIN file attached also.
I tested the lidar unit using the framegrabber app from Slamtec and it works fine.
27 2-14-2020 8-17-54 PM.bin (674.4 KB)
UGV2_ParamList_2_02-15-2020.param (16.4 KB)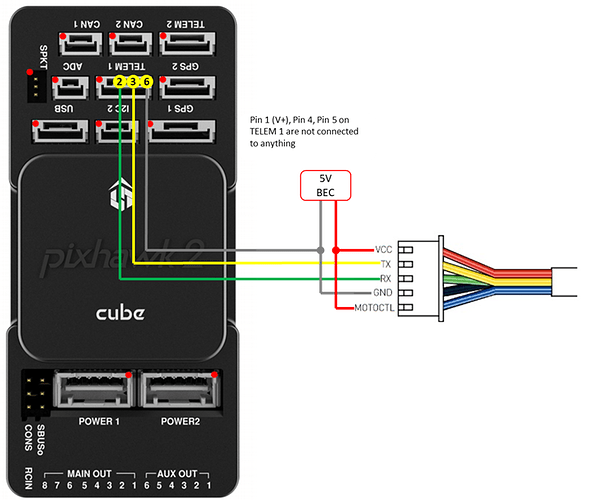 Any thoughts or help would be greatly appreciated!
Thanks,
Nick