Took a flight today in cold, windy 20 degree weather here in Northwest New Jersey. I'm using a Navio2 with ArduPlane 3.7.1. My external compass is a tiny HMC5983 board that is mounted on a short mast above the fuselage out in the open.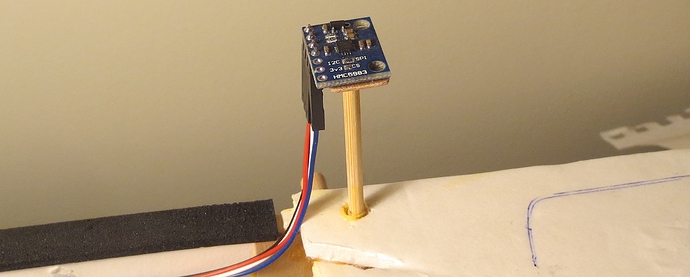 Mission Planner reported "Bad Compass Health" but I flew anyway intending to keep it entirely in manual mode. To see how the compass was performing I switched to run a close-by mission. Despite the compass warning it flew the six-waypoint and rally point plan around the field perfectly.
Back home inside and on the bench, the compass worked nominally and Mission Planner no longer reported Bad Compass Health.
Could the bad compass health have been the cold weather? What can I check to see what was causing the alarm?
Thanks,
Paul