I would like to introduce you my little project with a Axial SCX10 Jeep Rubicon. For testing I placed all components on a plate.
The plate I would choose is a Lexan 2mm.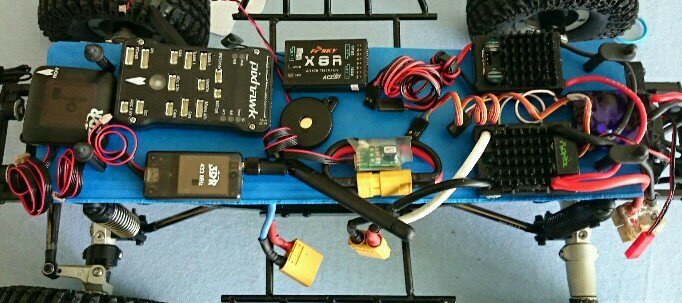 As body I think to take a clear Lexan Body Jeep Rubicon or a Horri-Bull.
Clear because of the GPS and the Led of the Pixhawk.