Hi everyone! I'm new to the forum and though this is my first post, I'm reading a lot on here for quite some time now hoping to learn something related to my project. Due to my very little knowledge with RC stuffs, i got confused and decided to formally ask for help from the members of the forum.
To provide you a back grounder, I work on a Law Enforcement capacity here in my beautiful country, the Philippines. presently my team is stationed along the coastal area of southern Philippines where sea piracy and extortion of all kinds are rampant. we only have limited personnel and water assets to cope with the demand of security that is why we decided to venture on a DIY autonomous boat for surveillance and visual patrolling. this project started sometimes in January 2017. It's an 8 feet long Trimaran design powered by a 4Hp gasoline motor.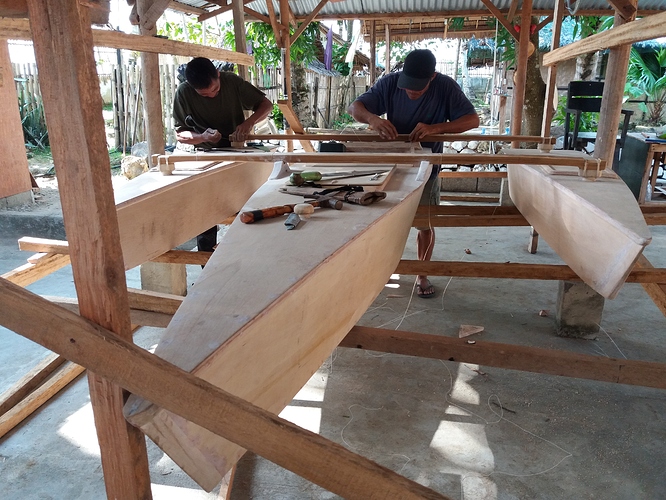 (8 feet Trimaran design)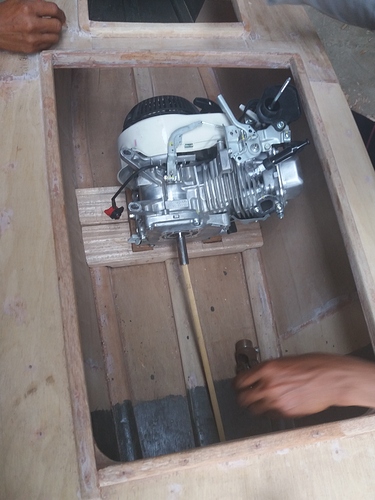 (4Hp gas motor)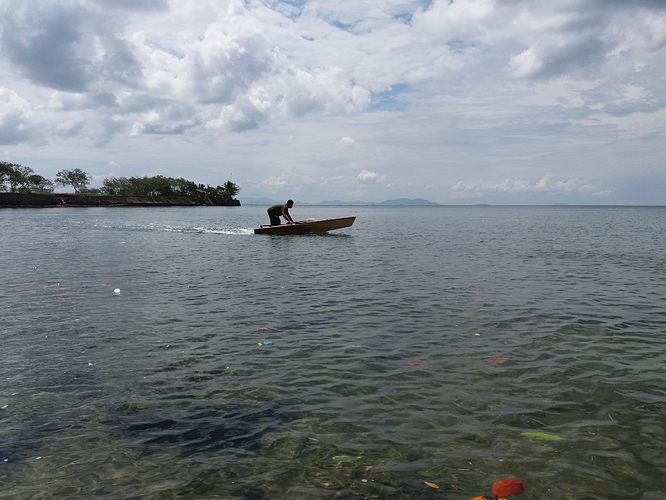 (manual testing)
Now, that the motor and hull was tested, I'm on the process of integrating electronics on the project. Unfortunately, I have very little knowledge on it and I educate myself thru internet research only.
what I want for this boat is to be able to autonomously follow waypoints using a mission planner. i know for a fact that only limited amount of control for the throttle can be applied since the motor is gas powered but that is fine. I'll just calibrate the lever and set it manually before i will test it. as for the rudder, that can be controlled autonomously by APM. I already have servos, batteries and UBEC for this one and the servos are already binded with the TX(Taranis x9d)
I ordered 433mhz module abroad and still on it's way. that will be used to extend the signal of the rx/tx.
My problem is, I have no idea on what APM to be used and other equipment to allow the boat to follow waypoints during operation and my big question in mind is, Is this doable?
I'm humbly soliciting advice from the members of this forum for any inputs that may be contribute for the success of this project.
thanks in advance and more power.