After running the Mission Planner's Initial Planner Setup routine, the following dialog box is presented: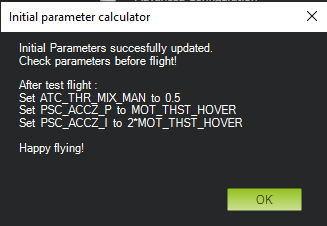 It directs setting ATC_THR_MIX_MAN TO 0.5 after test flights.
It does not appear that Initial Parameter Setup modifies this parameter. It does not appear on this list: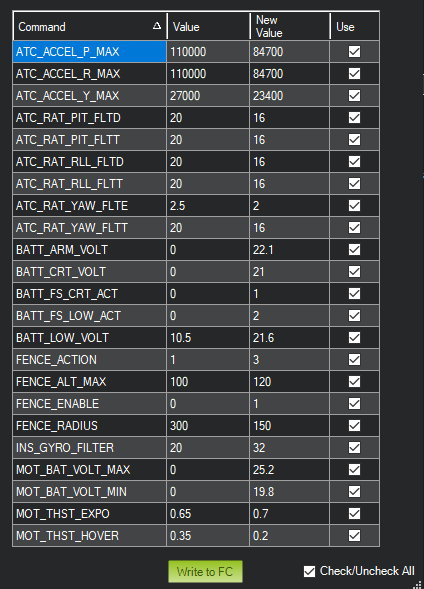 So my question is what value should ATC_THR_MIX_MAN be set to when doing initial test flights?
Doing a complete parameter reset to defaults, I find that ATC_THR_MIX_MAN is reset to 0.1. But if I were doing the Initial Parameter Setup without this reset to defaults, ATC_THR_MIX_MAN could be any value.
As I understand the docs, the default value of 0.1 will prioritize throttle over attitude.

Is this the preferred state for initial test flights?
Thanks!