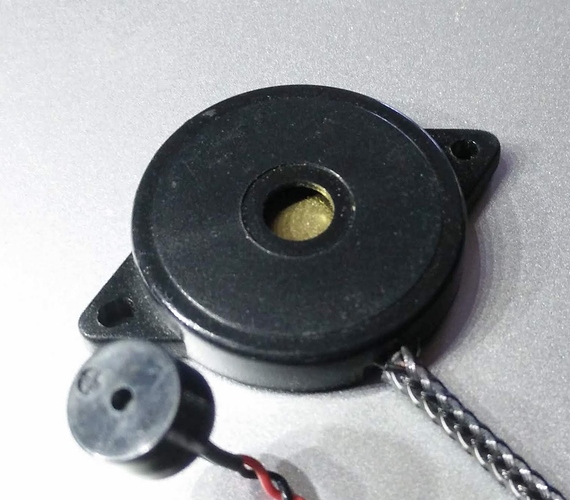 ArduPilot is clearly a leader on OpenSource AutoPilot systems, and one of the important aspects is how we recognise "ArduPilot" onboard.
Given the move to a ChiBios based RTOS and deprecation of the PX4 builds, let's mark that, with a change on how ArduPilot "presents" itself, so one easy way, is to create a new set of Tones that will be used, and getting all the ArduPilot community involved, so a fast competition to our community is set.
The competition is for a new set of Tones to be used by the ArduPilot based Flight controllers, that are both clear and distinguishable of what is being warned to the user, and can clearly identify ArduPilot "on board".
The entrants can submit one or more tones to be used (ie no need to supply all the tones in the library).
Each tone must not exceed 2 seconds in duration.
Each tone must not replicate any copyrighted material (ie no StarWars theme).
The existing tones are on: https://github.com/ArduPilot/ardupilot/blob/master/libraries/AP_Notify/ToneAlarm.cpp#L32
and the community can test their new tones at: http://firmware.ardupilot.org/Tools/ToneTester
The ArduPilot team will vote the best tones (for each event) presented by the community.
Decisions by the ArduPilot team will be final, and any future changes should be only submitted via the regular process (PR submission)
All entries should be submitted as a PR submitted to the ArduPilot repository with the following prefix TONE_CHIBIOS:, or sent as a text file attachment to this thread (Yes, if you don't know how to use Git/GitHub you're welcome)
Final submission date: December, 5th 00:00 GMT
example text file
Author Name and forum handle
---
AP_NOTIFY_TONE_QUIET_NEG_FEEDBACK MFT200L4<<<B#A#2
AP_NOTIFY_TONE_LOUD_NEG_FEEDBACK MFT100L4>B#A#2P8B#A#2
AP_NOTIFY_TONE_QUIET_NEU_FEEDBACK MFT200L4<B#
AP_NOTIFY_TONE_LOUD_NEU_FEEDBACK MFT100L4>B#
AP_NOTIFY_TONE_QUIET_POS_FEEDBACK MFT200L4<A#B#
AP_NOTIFY_TONE_LOUD_POS_FEEDBACK MFT100L4>A#B#
AP_NOTIFY_TONE_LOUD_READY_OR_FINISHED MFT100L4>G#6A#6B#4
AP_NOTIFY_TONE_QUIET_READY_OR_FINISHED MFT200L4<G#6A#6B#4
AP_NOTIFY_TONE_LOUD_ATTENTION_NEEDED MFT100L4>A#A#A#A#
AP_NOTIFY_TONE_QUIET_ARMING_WARNING MNT75L1O2G
AP_NOTIFY_TONE_LOUD_WP_COMPLETE MFT200L8G>C3
AP_NOTIFY_TONE_LOUD_LAND_WARNING_CTS MBT200L2A-G-A-G-A-G-
AP_NOTIFY_TONE_LOUD_VEHICLE_LOST_CTS MBT200>A#1
AP_NOTIFY_TONE_LOUD_BATTERY_ALERT_CTS MBNT255>A#8A#8A#8A#8A#8A#8A#8A#8A#8A#8A#8A#8A#8A#8A#8A#8
AP_NOTIFY_TONE_QUIET_COMPASS_CALIBRATING_CTS MBNT255<C16P2
AP_NOTIFY_TONE_WAITING_FOR_THROW MBNT90L4O2A#O3DFN0N0N0
AP_NOTIFY_TONE_LOUD_1 MFT100L8>B
AP_NOTIFY_TONE_LOUD_2 MFT100L8>BB
AP_NOTIFY_TONE_LOUD_3 MFT100L8>BBB
AP_NOTIFY_TONE_LOUD_4 MFT100L8>BBBB
AP_NOTIFY_TONE_LOUD_5 MFT100L8>BBBBB
AP_NOTIFY_TONE_LOUD_6 MFT100L8>BBBBBB
AP_NOTIFY_TONE_LOUD_7 MFT100L8>BBBBBBB
AP_NOTIFY_TONE_TUNING_START MFT100L20>C#D#
AP_NOTIFY_TONE_TUNING_SAVE MFT100L10DBDB>
AP_NOTIFY_TONE_TUNING_ERROR MFT100L10>BBBBBBBB
AP_NOTIFY_TONE_LEAK_DETECTED MBT255L8>A+AA-
AP_NOTIFY_TONE_QUIET_SHUTDOWN MFMST200L32O3ceP32cdP32ceP32ccc>c<P32<c<c
AP_NOTIFY_TONE_QUIET_NOT_READY_OR_NOT_FINISHED MFT200L4<B#4A#6G#6
AP_NOTIFY_TONE_STARTUP MFT240L8O4aO5dcO4aO5dcO4aO5dcL16dcdcdcdc
---