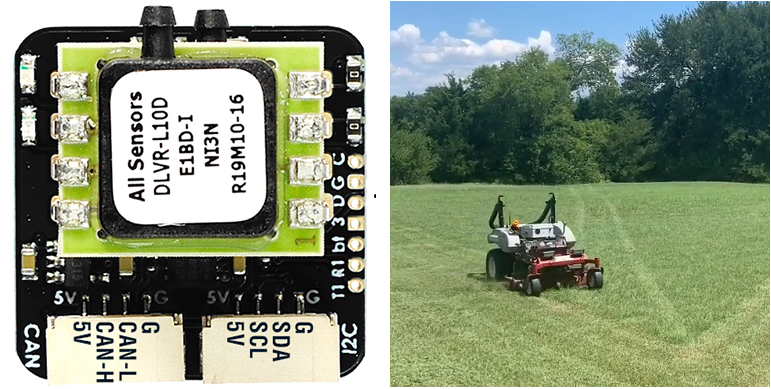 Here are the slides from the monthly report for Sep 2020 presented by Tridge, Randy and a few others at the monthly Partners call.
The image on the left is of MatekSys's new digital airspeed sensor. It uses the DLVR sensor which has much better stability than many other airspeed sensors and can be connected using either I2C or UAVCAN. The software on this airspeed sensor is AP_Periph which could be described as "ArduPilot for peripheral sensors". This makes it much easier for manufacturers to release UAVCAN enabled sensors because they can re-use ArduPilot's build environment and vast array of existing sensor drivers. Because the software is open source (GPLv3) the manufacturer and/or user can modify or upgrade the software on the device.
The image on the right is of Yuri's autonomous mower that makes use of the GPS-for-Yaw feature that is coming in ArduPilot-4.1 (Rover, Copter and Plane). Removing the need for a compass is quite important especially for large metal vehicles so it is fantastic to see this working well.
As always, thanks very much to our Partners for their support and engagement with the dev team!