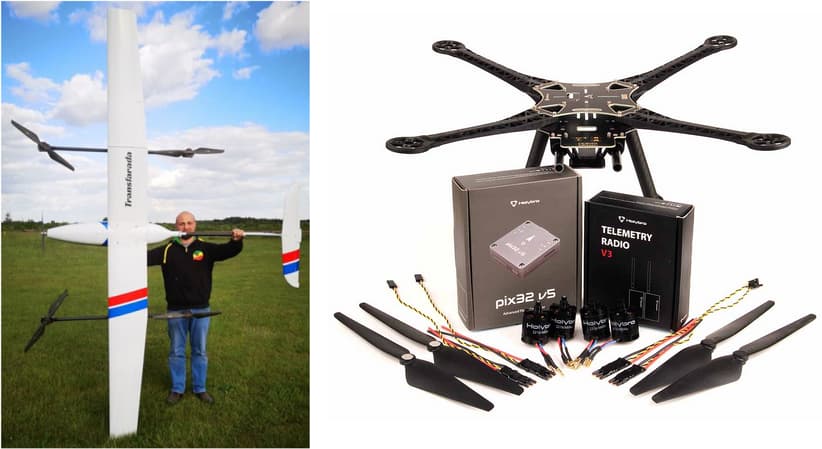 Here are the slides from the monthly report for Nov 2021 presented by Tridge, Randy and a couple of other developers at this month's Partners call.
The image on the left is of Robert Gogloza's impressively highquality quadplane while the image on the right is of Holybro's S500 frame that comes pre-loaded with ArduPilot.
As always, thanks to our Partners for their support!